Corporate Social Responsibility
Zante Medical Care maintains a multi-dimensional social corporate responsibility program, wishing to give back to the community all the while focusing on people. Key actions include:
Sports
Medical Coverage of Basketball Games - Medical Coverage of Automotive Races and Events
Social support
Donation to the local community grocery.
Donation of Medical and Pharmaceutical Equipment
Zante Medical Care as part of Corporate Social Responsibility activities in cooperation with Tourism and Employment Department of the Municipality of Zakynthos, offered medical and pharmaceutical equipment for lifeguards to strengthen protection of bathers on the shores of Zakynthos Island.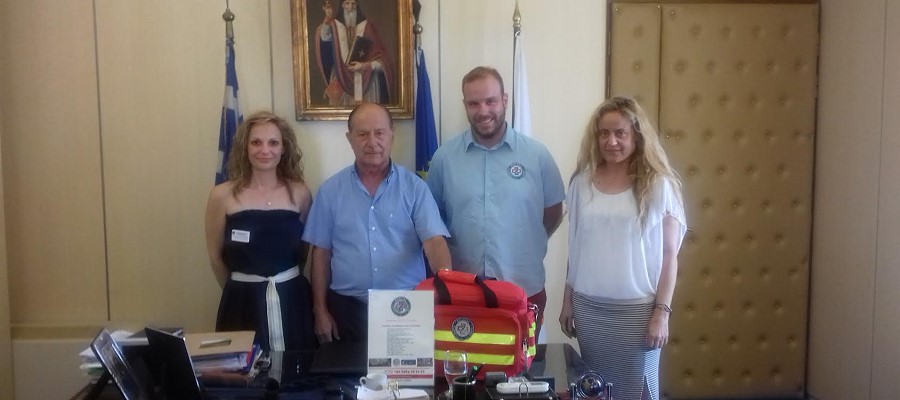 Day Conference for the Prevention of the Modern Woman
On 9th of April of 2016 in the auditorium of Zakynthos's music school performed successfully a day conference with the title "Prevention and Modern Woman". It organized by primary care provider called Zante Medical Care and the Cretan Association of Zakynthos called "Megalonisos", with the participation of distinguished doctors, nurses and public.
The aim of the event was to inform participants about ways of prevention to health issues that concern every woman of the 21st century. Interesting topics discussed such as for the newest data of the cervical cancer and HPV, as breast cancer and the prevention of this, and finally, as the contraception and the family planning.
During the event, there was a relevant area where interested parties have registered and conducted free Pap test by the speakers.
Zante Medical Care has a well-equipped gynecological surgery in the company's medical center in Zakynthos town.In this medical center, medical act performed by renowned doctors in the gynecology specialty.