Testimonials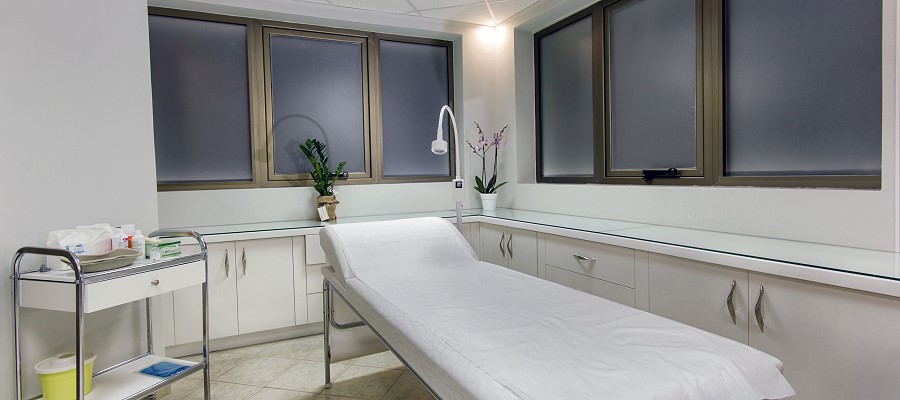 Please feel free to send us your own testimonial at info@zantemedcare.gr
---
My partner and I would like to thank everyone at Zante Medical Care for the wonderful care and treatment that my partner received 18-31st Oct when he was suffering from a thrombosis in his leg. Special thanks to Dr Maria Tsouri and DrDimitriosMatthioudakis and nurse Anastasia in Alykanas for their support and professionalism. My partner's leg has improved steadily and it appears he has made a full recovery, all thanks to the ZMC team.
4/12/2017

---
I would like to once more send our deep and warm greetings and thank for your outstanding help given to our daughter. It was pleasure for us having such a professional and great health care served those days.
Just for your information - our daughter feels good and today we were visiting our doctor on orthopedy. The arm is OK and she can start her rehab from now.
Warmgreetings from Poland.
28/08/2017

---
Hi there,
I attended Zante Medical Care in Laganas last Saturday (22/7) and Sunday along with one of my friends. I just wanted to thank Dr Nick and the team there for doing such a wonderful job with us both and making us feel like we were being taken care of after our terrifying scooter accident on the island. The team were all very supportive, professional and gentle and my wounds are now healing well as a result! So thank you very much and keep up the good work!
31/07/2017

---
I wanted to express my thanks to all your team on the 9th June, when I visited Argassiand Laganas clinics with an urine infection. Everyone was friendly and efficient, a truly excellent service.
Many thanks
11/06/2017

---
Hello we were on holiday in Zante last week and had to bring our son to see you on Thursday 25th May and again on Friday morning. I would like to take this opportunity to thank you all for your amazing care we really appreciated it. It was really scary to have a poorly child in a foreign country but you treated us all so well and after our son got his antibiotics we were able to enjoy our holiday in your beautiful country.
Thankyouxx
04/06/2017

---
Good afternoon medical staff,
On 30-05-2017, I was treated by one of your doctors. I would like to thank you again for the good treatment and excellent care, very satisfied!
Thanks again for the excellent care!
With kind regards,
03/06/2017

---
Thank you again for making our trauma a little more bearable. You provide an invaluable service & the kindness & understanding is much appreciated.
30/05/2017

---
Thank you for the excellent care you provided for my friend at a most worrying time. We are very grateful for the support.
Thanks again for all your hel.
29/05/2017

---
I just want to thank you for sending me pictures of my leg, and to say thank to all of you for everything that you have done for us.
Sincerelyyoursfrom Serbia
15/09/2016

---
"My most beautiful souvenir from Zakynthos!
On 17 May 2016, the second day of my stay on Argassi, Zakynthos, I overlooked a transparant glass window pane at the car rental office and walked right through it. I suffered quite a severe and heavily bleeding injury on the back of my right hand which needed immediate treatment. Fortunately a Zante MedicalCare emergency unit just opposite the car rental provided first aid. Then an ambulance took me to the ZanteMedical Care clinic in Laganas where two doctors performed the necessary surgery on my ruptured tendons and my hand. After two weeks I returned home after a holiday that got a different turn from what I had expected. My doctors at the Academic Medical Center in Amsterdam, Netherlands provided the additional care and commended the quality of the treatment I received on Zakynthos. Complete recovery is expected but will still take some months. However, I feel very fortunate that I regained almost complete mobility and functionality of my right hand. I sometimes think of what might have happened had I not received this swift treatment. I thank the full Zante Medical Care team for their exellent care. Their help turned out to be my most beautiful souvenir from Zakynthos!"
09/09/2016

---
My leg is healing every day and my local hospital have said a very reason is excellent way it was cared for in the following the injury - thank you all and we will come and see you all middle to end of June!!!
07/09/2016

---
Hello please could you pass on my thanks to the doctor who cared for me at the Alykanas medical centre. I went to the centre on Thursday 28th July 2016 with an allergic reaction and then had to call out the same doctor to my apartment in the night as I was severely unwell. The lady doctor cared for me and done everything she could to get me well. Please pass on my deepest thanks as I am very grateful for the care I received from her. I will never forget how kind and caring she was.
Thank you
28/07/2016

---
I'm sending this message to show my appreciation to every member of staff that was on duty at the urgent care center on Thursday 9th June pm. I was on holiday with my daughter and young grandson at the Roseland hotel Kalamaki and had a pool accident, which meant I cut the back of my head open, causing excessive bleeding. The hotel staff immediately called an ambulance and I was swiftly taken with care to the local Urgent Care Centre. The care I received from the paramedics, nurses, Doctors, and of course the admin gentleman was fantastic. They all completely re-assured me and their calm gentleness allayed all my fears. Being away in another country is very scarey when something like this happens as you don't know what to expect, fear of the unknown. So being treated in this way took away all my fears and gave me confidence in all the professionals that were treating me. I'm emailing my gratitude because I would like for the staff to have full recognition for all the care and understanding they have, and a fantastic bedside manner. Everyone of them are professional in every way. Thank you all so much, you are all very kind and caring. With thanks and kind wishes to you all
Kind regards
29/06/2016

---
I would like once again to say thank you very much for all your help yesterday. Thank of you i was able to fly home safely and comfortable. You help me in a possible quickest way plus you managed to calm me down and also my husband and son :)
Thanks a lot!!
Kind regards
08/06/2016

---
Dear Iaonnis,
I just want to express my gratitude and thank you again for the way you all have treated me. When I come back to Zakynthos I certainly will pay you a visit and not as a patiënt.
Thank you again so much
20/05/2016

---
Thank you for looking after my daughter. I look forward to visiting the Island one day and will surely look you up, as she thought it was beautiful and loved the Greek food.
We all in this world have wonderful things to share. As the French say Viva la differance !
Tis kalyteres efches mou se olous sas.
8/3/2016

---
Dear Dr Dimitri,
Thank you so much for all of your help and efforts for this past week! You have made my holiday bareable! Your team are wonderful and very kind, I thank you all with all my heart!
Love Demi
The nightmare x
27.07.2015
---
Thank you
I would like to place on record my grateful thanks to Thodoris, Thalia and urologist for the first class medical, and all round, care they gave me when I contracted an infection while holidaying in Zakinthos.
All three were very kind and considerate, and made me feel totally at ease at a time when I was concerned and unwell. Their prompt treatment enabled me to recover quickly and enjoy the rest of my holiday on your beautiful island. They all went out of their way to ease my concerns. Lovely, friendly,genuine people - and a great credit to your excellent organisation.
26.06.2015
---
The treatment I received from all the Zante Medical Care staff:
the doctors, paramedic, nurse and receptionist whilst I was on holiday in Zakynthos, was exemplary.
They were professional and caring and I was very grateful for all their efforts at a very difficult time.
Kindest regards
27.05.2015
---
Hello,
Myself and my partner were on holiday in Tsilivi last month when I ripped my foot open on some rough tiles in the pool at our hotel on our first day there. We wanted to say thank you for the expert quality of care I received from Doctor EfthaliaTzika at your medical clinic in Tsilivi.
Efthalia was already at the hotel when the incident happened and rushed to help. After calming myself and my partner, who was 6 months pregnant at the time, she was so friendly, helpful and thorough as she cleaned and injected myself and my foot with pain killers before taking us to the clinic in the doctor's car.
Once there, I was cleaned up properly, received 12 very tidy stitches and was bandaged up. She then came to our hotel every 2 days after this (to save us from getting a taxi into the town) for her to clean and re-bandage my foot for me and to make sure everything was okay and if we needed anything for it.
On our last day of our holiday, not only did she come to say goodbye to us but she had bought a little baby grow for when our baby is born in August! We cannot fault the care and friendliness we received from Efthalia and all the other staff we met and who helped at the clinic. If it wasn't for all of them, I guarantee our holiday would have been ruined.
A huge thank you again,
23.06.2015
---
one happy patient
i have just returned from zante were i caught a nasty dermis infection. this is the first time i have been ill abroad and was rather hesitant at seeking out medical assistance. howeveri had to in the end go and seek medical attention.
drchristos at zante medical made me feel at ease straight away as he had very professional and had extremely good communication skills and reassured me it was nothing too serious and explained everything too me and what to do should it get any worse. he advised me he was on call and left his number so he could be reached out of hours at any time of the night or day. never have i had such care at home in the uk. i would definately recommend drchristos and zante medical centre to all travellers. as the treatment and care i received was world class and above and beyond of what i expected. i cannot thank them enough especially drchristos, thank you so much – i am really grateful.
one happy patient x,UK, 22/5/2014
---
You are all so wonderful and do a fantastic job
I would like to thank all the staff at the Kalamaki clinic for the treatment I received after breaking my ankle whilst on holiday.
Everyone was so kind and friendly, ensuring I was comfortable back in my hotel whilst awaiting news on travelling back to the UK. Dr. Dimitrious went above and beyond his duty making sure that I checked in for my flight home and even with an airside pass was able to make sure I was comfortable on the aircraft
You are all so wonderful and do a fantastic job.
Thank you all !!
Uk, 29/5/2014
---
When we come back to Zakynthos, we hope to see you again… as friends rather than patiënts
I'm still in astonishment about the Very Good, Clear, Friendly and above all COMPLETE Care "Zante Medical Care" gave to us last week !! Local in Argassi, it were Dr. YakubuMyn and Nurse Katarina Liokoukoudaki that were there any time you needed them, they were very patient and while waiting we felt welcome and comfortable, because we were able to make jokes all together! And driving us to town was the kind and calming Andreas Aktyphs. On top of this all Orthopeadic Surgeon Dr. DimitriosXanthopoulos helped me with a (because of him) perfect fitting functional brace om my strange formed leg. I was injured at the medial collateral ligament of my left knee, and my right knee isn't (because of recent surgery in holland) stable enough yet for plaster. He also accompanied me all the way untill I was really IN my special needed airplane seat. Such a warm bad they gave you! And although the Orthopeadic Surgeon at home in Holland today did agree totally with Dr. Dimitrios' full diagnoses, it was a cold shower after all to see this dutchdoctor standing armsfolded waiting for me to put my brace back on, on my own
When we come back to Zakynthos, we hope to see you again… as friends rather than patiënts
With Best Regards,
Holland, 26/5/2014
---
I thank them both very much
I would like to reiterate our satisfaction at the service both DrKarafotias and the nurse Barbara Papaionnou gave to my Mother and to my Father and myself during the appointments. It was a difficult time and worrying time for us and both medical professionals were extremely helpful, considerate, caring and attentive throughout. I thankthemboth very much.
UK, 26/5/2014
---
we will be forever thankful for the care we received
In October 2012, at the end of a wonderful holiday in Zante, I was suddenly taken ill at the airport, where I was first attended by DrEleniPlessa. From that moment, through to my hospitalisation, subsequent discharge, and follow-up monitoring, and right up until my return to the UK 3 weeks later, DrPlessa was completely dedicated to my care and was always ready, 24/7 to both care for and reassure myself and my wife. Nothing was ever too much trouble and she was always so friendly, polite and positive and asked us to contact her when needed, at whatever time of day or night it might be. At the medical office, George was also unfailingly helpful and friendly towards us. What was a frightening and worrying experience for me and my wife was made so much more bearable by the dedication and compassion of Zante Medical Care, and we will be forever thankful for the care we received.
East Sussex, UK
---
Fantastic doctor
In May 2012 my little boy became poorly on holiday in Zante, DrEleniPlessa was so lovely and seen him three times including in late at night. If we ever have a problem while holidaying in Zantei would be sure to contact her. Fantasticdoctor!
---
Wonderful staff and service at Alykanas Surgery
Whilst holidaying in Zante in September 2012 I hurt my back, I went to Alykanas surgery, who were fantastic, I saw the doctor then had to see a back specialist Dr. DimitrisXanthopoulos and also went to the hospital for xrays. The doctors were very good and helpful and although I was in a lot of pain they gave me fantastic care and attention. Nurse Roula was fantastic she was friendly, helpful and went over and above the call of duty, she took me and another couple to the hospital and ended up being there in her own time as we had to wait some time to be seen.
I would most definitely recommend this surgery and commend them on their service.
UK
---
Can't thank her enough
DrEleni was great. I only had a minor alergy but she made me feel at ease right away. Can't thank her enough. I have already recommended her to fellow guest at my hotel!
UK
---
just wanted you to know how helpful he was
I recently visited Zakynthos on holiday and had to visit the Medical care, the doctor who treated me was very good, spoke english, and explained everything, really cheerful, his name is IoannisGkiatas just wanted you to know how helpful he was,i will be visiting again next year and hope if ineed a Dri hope it will be him
Yours sincerely
---
Thank you for all the good care
My husband and I are greatfull for the care that I recieved from dr. Dimitri and dr. Ioannis after my fall (which looked that I've been hit by a train). And when we come back and one of us becomes sick then i will not hesitate to call them. Thank you for all the good care. They even brought me to the plane.
NL
---
Thank you so much for making what could have been a very stressful situation, less so
Whilst on holiday in May 2013, my leg became inflamed and swollen, I went to DrIoannisGkiatas in Alykanis who straight away suggested I had a scan. Although I was reluctant at the time he convinced me that it was necessary. He was great, really looked after me, arranging for a driver to accompany us to the clinic and hospital. I was diagnosed with a clot, he gave me my injection each day and kept an eye on me until I was deemed fit to travel home. Thank you so much for making what could have been a very stressful situation, less so.
UK
---
I was given better treatment than I have ever received in the UK. Thank you.
I felt unwell on holiday last and was frightened. Dr. Dimitris and Roula were fantastic. I was given a thorough examination and they helped ease my anxiety. I was given better treatment than I have ever received in the UK. Thankyou.
UK
---
Many, many thanks for all the good care, we will never forget
Yesterday we returned from Zakynthos. Our daughter felt unwell, she's been treated very well by the doctors. After the visit of the first doctor she is referred to the Medical Center in Laganas. Both doctors have been very patient and requested to insist on further examination back in the NL. Finally this is going to happen, thanks to professional help and care from Dr. M. Dimitris and the other young doctor, who has visited us a few times. Many, many thanks for all the good care, we will never forget.
Kind Regards, NL
---
I really appreciate everything you did
I would really like to thank the ZanteMedcare, in particular Doctor Dimitris.
You made me feel welcomed and comfortable even when I was so far away from my family!
I thank you for how quick you were able to diagnose and treat me, it's helped get things sorted quicker back at home! I really appreciate everything you did to help me and could not Thank you enough, I would recommend you to anyone your fantastic
Thank you x
---
Hats off to Dr. John and Nurse Denise!
Hats off to Dr. John and Nurse Denise! DrIoannisGkiatas in Alykanis and his Nurse Denise were quite magnificent when recently my husband accidentally cut his head. Their caring and outstanding attention was quite unbelievable and we would not expect anything like this treatment from the good old NHS. I would not recommend requiring medical help when on holiday but in Alykanas Greece you can be sure of the very best attention and assistance. We look forward to not seeing them in a professional capacity next year.
With very best regards.
---
Dear Yakubu, Thank you so much for your help & kindness. My foot is healing well just still pain in my hip. Hope you are ok. Will come and see you on my return in 5 weeks Give my love to Katarina
Take care
---
Social Services of the Municipality of Zakynthos
We would like to thank "Zante Medical Care" and in particular the scientific coordinator Dr. DImItriosXanthopoulos for his kind contribution to the Social Services of the Municipality of Zakynthos. He also expressed the desire of "Zante Medical Care" for ongoing cooperation and we are very happy about that.
Social Services of the Municipality of Zakynthos